About Us
Learn more about Sunshine Bike Shop!
---
Passion for the Path Ahead

For over 50 years, Sunshine Bike Shop has been an integral part of Southwest Missouri's Cycling Culture. Since the moment the bike shop opened its doors, it has been a goal to serve our community and to provide cycling experiences that last a lifetime. As we look back on the past 50 years, we can take these experiences and use them as a foundation for the work that lies ahead.
We offer a wide range of cycles, components, gear, apparel, and more. Our in-shop servicing center provides all forms of maintenance, tune-ups, and custom upgrades. And all bikes sold by Sunshine Bike Shop are eligible for free tune-ups! (See our service page for more details and restrictions).
We love being a part of the local cycling community, and support local clubs in addition to having our own team.
We look forward to serving you, and cycling with you!
---
Meet the Owners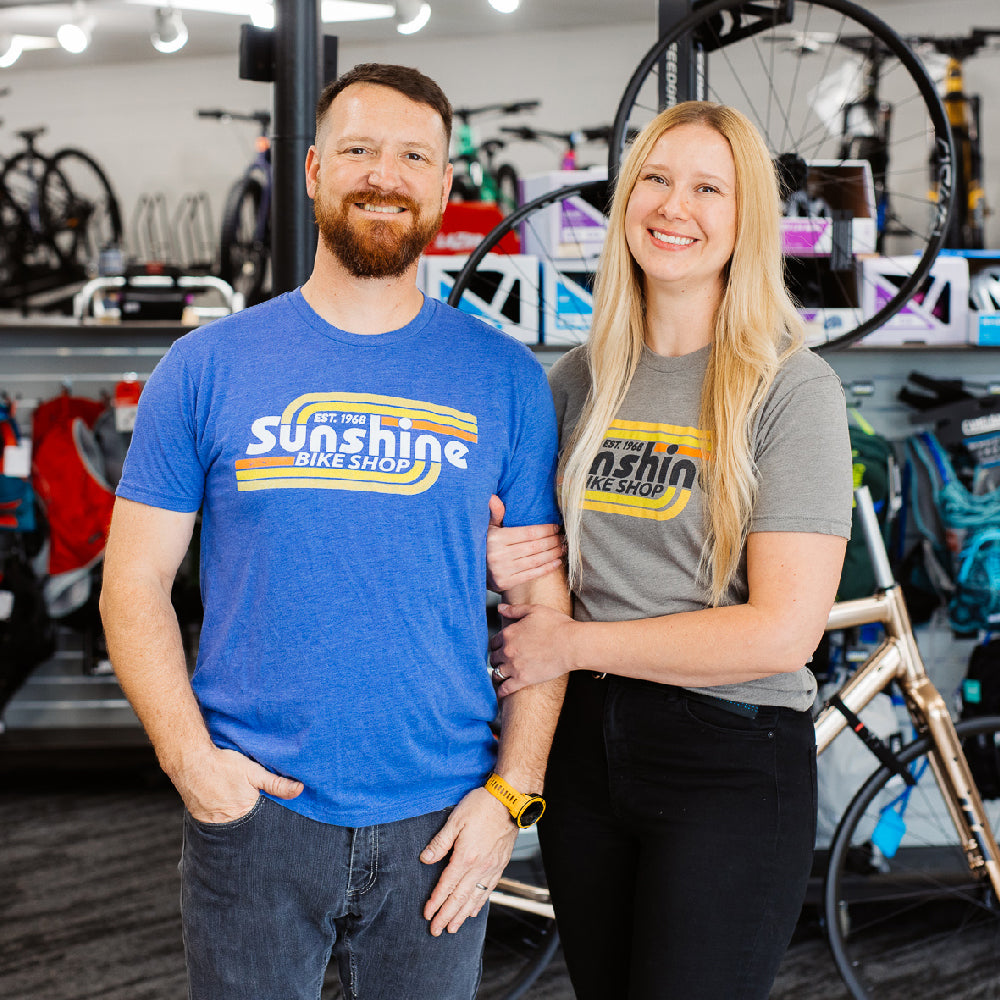 Joshua and Micah Even

When Micah and Josh bought the bike shop in 2018, it was their goal to create a bike shop experience that catered to all riders. Driven by customer service, knowledge, and expertise, it became their passion to not only provide the community with quality bicycles and service, but to be members of the community driven to expand cycling opportunities for everyone. Community service, funding, and event promotions are integral to the mission at Sunshine Bike Shop.
We hope to see our community continue to grow and cycling opportunities expand as we look forward to the path ahead!
---
Our Team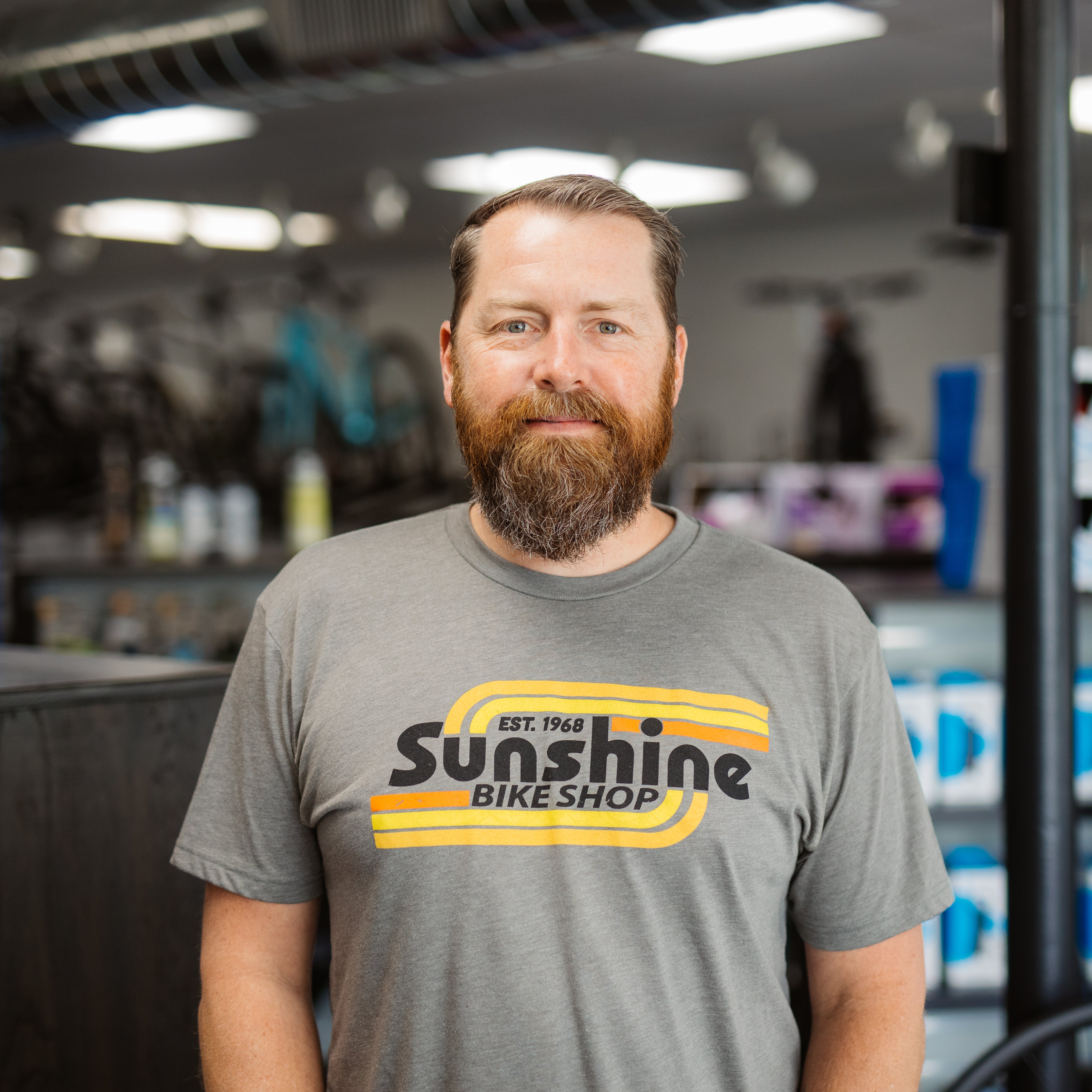 Eric Hertzler, Service Manager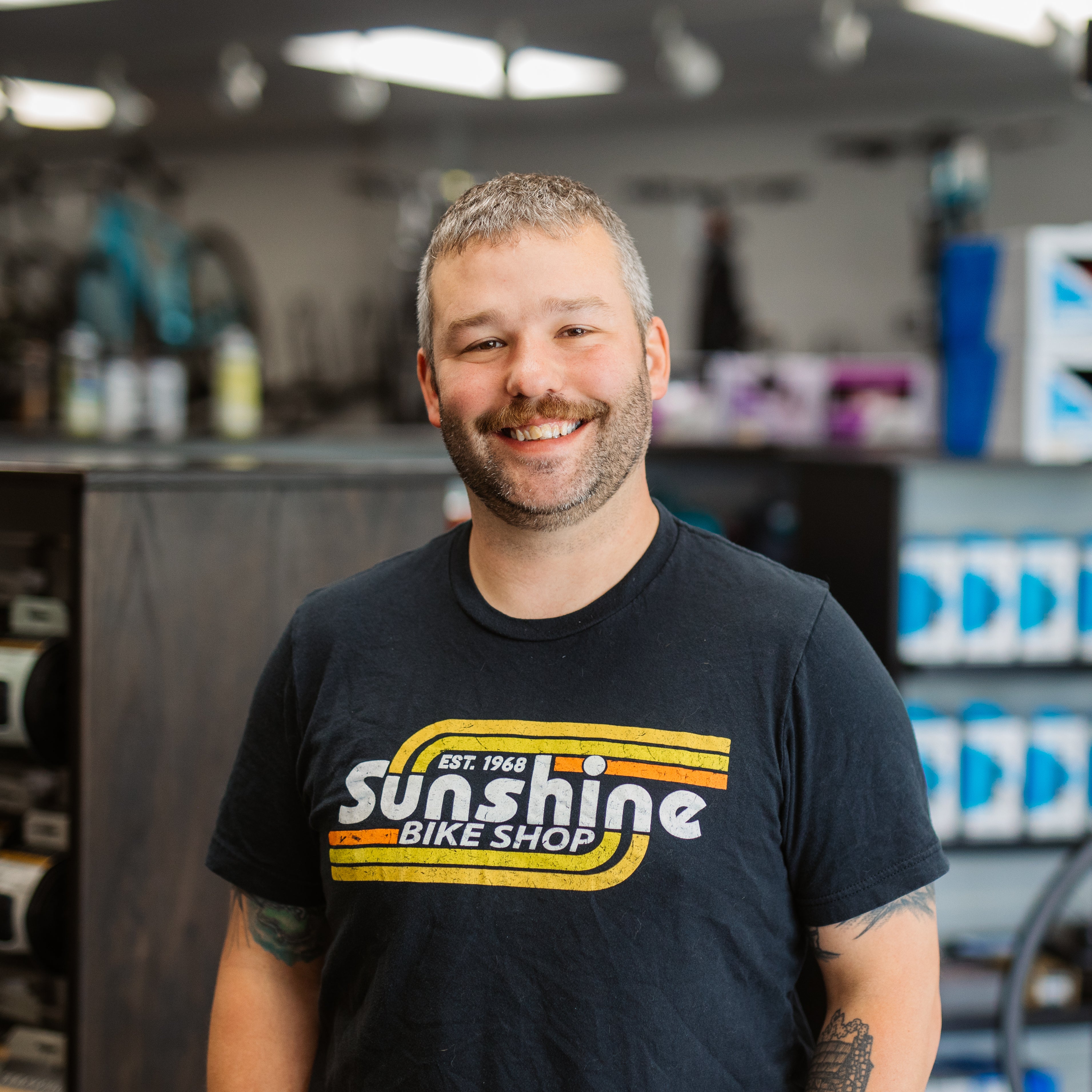 Josh Krug, Sales Manager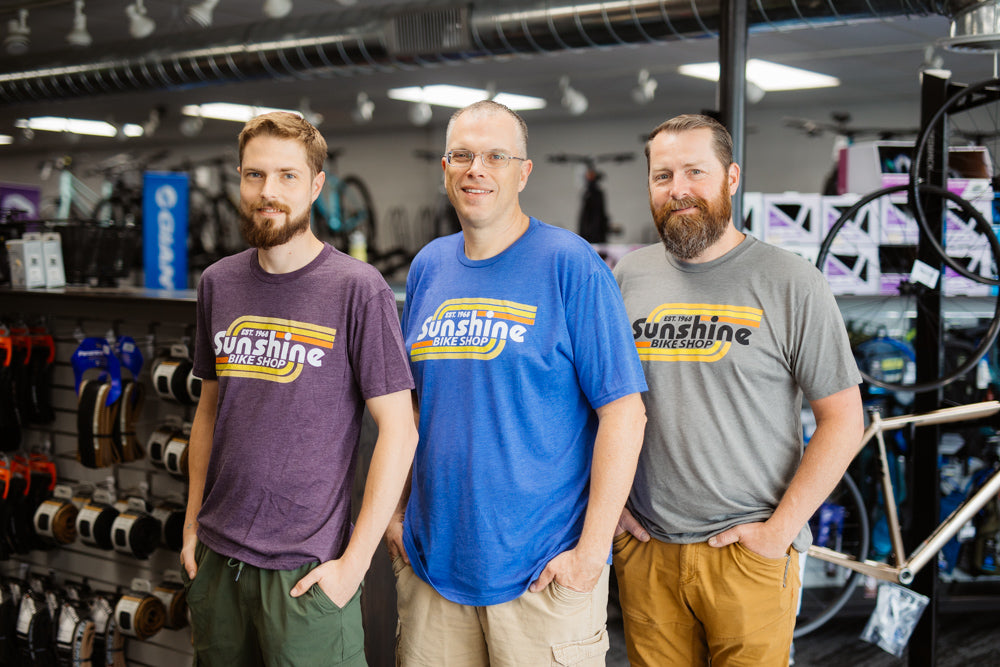 Service Team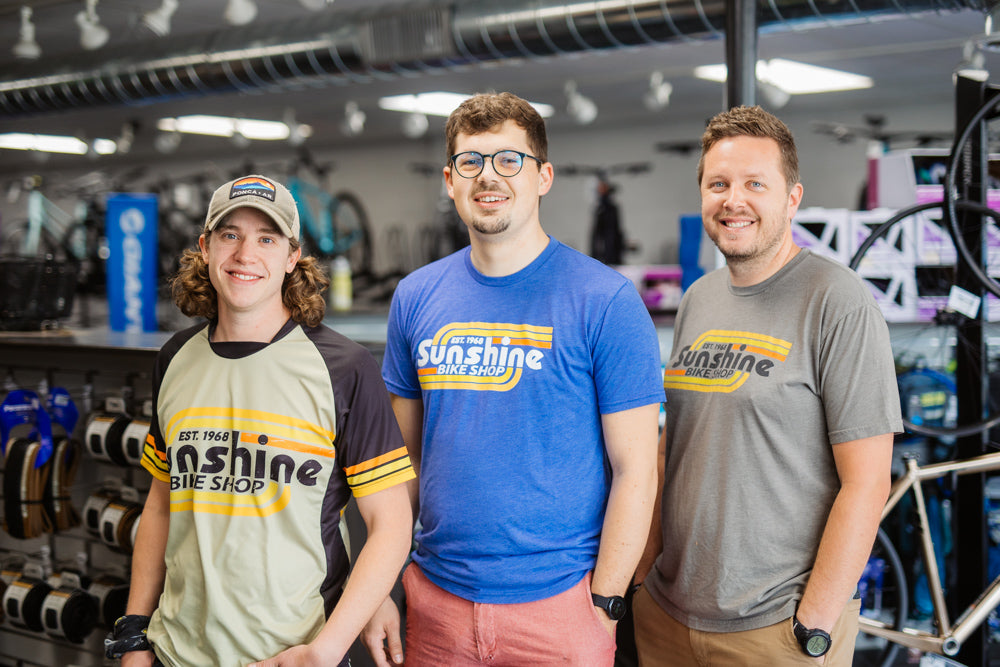 Sales Team